Popular Nature & Adventure in Waianae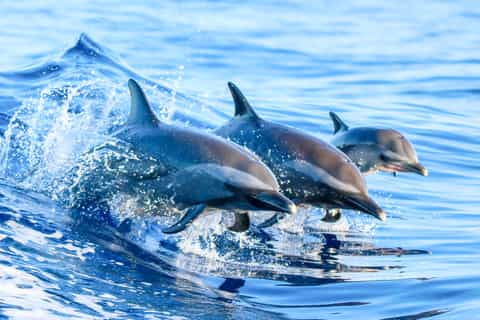 Oahu: Eco-Friendly West Oahu Snorkel Sail with Dolphins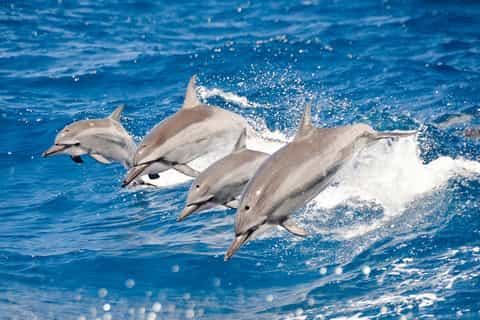 Oahu: 3-Hour Dolphin Watching & Snorkel Excursion in Waianae
Free cancellation
Change of plans? No problem. Cancel up to 24 hours before your activity starts for a full refund.
What people are saying about Waianae
This crew was absolutely amazing. I was blown away at their concern over the animals and reminding us (the novice that can't wait to swim with the dolphins) that we are in their home. Wait, slow down, the dolphins will come to you! That was their mantra. My husband and I really appreciated it. The crew was also very accommodating and friendly to everyone on the boat. The pointed out whales to us in the distance and a couple times even worked to get near one or two. We traveled the end of Feb, 2020 so it was still whale season. The crew also assisted everyone with getting in and out of the boat and clear their masks. (We got in the water 5 times) They even had extra masks and snorkels if anyone's wasn't working out for them.
It was a wonderful day. Jenna and Veronica were our Marine Biologists and they did a wonderful job of find dolphin (Spinners, Bottle nose and Keiki) and humback whales. They were engaging and friendly and answered questions with ease. They also took the time to drop a mic in the water to let us hear the whales and dolphins. We got to swim in deep water 2300 feet! Which was so cool. I cannot recommend this tour enough.
We had perfect weather and smooth seas. A blow was sighted soon after we left the harbor. We followed two different mothers with calves. Another bonus was a large group of spinner dolphins who played around the catamaran as we returned to the harbor. It us something I will never forget!!
It was awesome! Everyone working was very happy and helpful. We saw tons of dolphins, whales, and two sea turtles!
Sooo cool! A pod of dolphins swam right underneath us while we were in the water :)