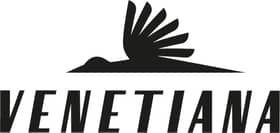 Venetiana s.r.l.
This activity provider is a trader on the GetYourGuide marketplace
Legal notice
Registered address

Santa Croce, 504 30135 Venice

Managing director(s)

Enrico Gatto

VAT registration number

IT03760980270
Contact details
GetYourGuide answers all contacts on behalf of the activity provider
About the activity provider
Venetiana is the new way to discover all the nuances of Venice. An encounter between land and water, between the visitor and the lagoon. A transport operator and a collector of experiences, on the cusp of tradition and modernity. It is the product of a unique convergence of experiences: the passion for transport of the Autoguidovie group, which has been operating in the sector since 1908 and boasts the most modern bus fleet in Italy. The dedication to customer care and the regard for details of Senato Hotel Milano. Dolomitibus's in-depth knowledge of the tourist wonders in the Veneto region. And the tradition of Veneziana Motoscafi, since 1950 a leading company in tourist transport in the lagoon with taxi and grand touring motorboats. It is a wide-ranging union, but firmly anchored in the local fabric, which aims to enhance the skills of each component, to offer you the perfect combination of tourist services and experiences. Our mission and our promise is to have you discover something different every time you come back to visit us.
Venetiana s.r.l. offers tours and activities for these attractions:
Venetiana s.r.l. offers tours and activities in these cities: