The Reservoir: Tours & Tickets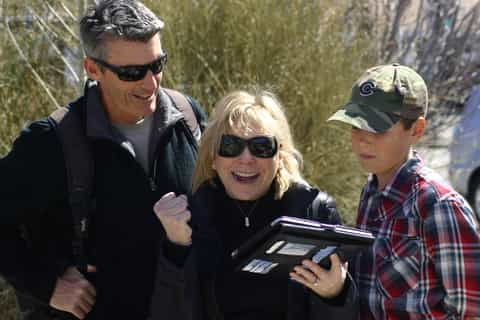 Amazing Scavenger Hunt Adventure: New York Mid-Central Park
Free cancellation
Change of plans? No problem. Cancel up to 24 hours before your activity starts for a full refund.
What people are saying about The Reservoir
Loved it! We had a 2 day pass and did the north loop on day 1 and south loop day 2. the guides were really knowledgeable and we felt we learned a lot about New York. There were 2 negatives - why do you employ lots of Male 'in your face' ticket towtes? I'd read how good your tours were and was specifically looking for you. I would've appreciated a central location to go to or a member of your team assisting me at the stops instead of been hassled by your sales people. I Really didn't like that and some of them were so in your face it was quite intimidating. Also, our ticket had a circle line boat trip included. Your recommendation on the ticket was to get there 30 minutes before the departure time at Pier 16. We actually got there 45 minutes earlier than the departure but because we'd not exchanged the voucher for tickets we had to join a huge line and missed the boat. if you'd explained that process we'd definitely have caught it.
Super great. However look into the boat fair departure dates, we were unaware at the time that they only departed once a day at 10:30 am which we missed. Also to redeem your voucher you can see the ticket agents in Times Square, the Big Bus customer service never seemed to have their exact location, which actually got really annoying. Although the bus tour guides were kind enough to give us a lift to find a ticket voucher. * If you have a Empire State building pass, you actually cannot redeem your tickets with the agents, instead you have to see their agent at Madame Tussauds New York, times square, in Big Bus line 3. I didn't know any of this so it consumed a lot of our time in the city, however the booking date didn't matter to them so we were able to redeem the tickets on a different day which was cool since we had already spent an entire day riding the buses.
The only tricky bit was finding the meeting point ! However when I rang the help line they contacted our guide who found us. This tour was excellent: our guide was really knowledgeable, he took our photo in all the great spots allowed us to walk to the areas he couldn't access if we wanted to and even dropped us at the subway. We had wanted to book a horse and carriage but actually this was more than twice the price and as the horses seemed to know their way we noticed that many of the drivers were on their phones! Just remember to wrap up warm if you go in the winter!
All the staff were so helpful, from the lads helping at the stops to bus drivers and the guides were so knowledgable. Each different live guide have a different style and approach to telling stories. Would highly recommend!
Provided you with great information in an entertaining way. The guides were informative well beyond the scope of telling what it was. I enjoy the historical perspective with a touch of humour added.