The Levys' Unique New York!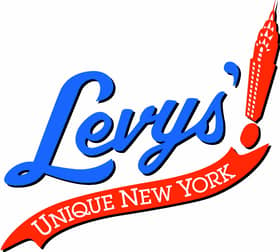 The Levys' Unique New York! provides step-on, group and private tour guides for explorations around New York City. What makes us "unique" is the quality of our guides and our custom-built tour itineraries. With The Levys' Unique New York!, we don't do boring tours. All Levys' guides are expertly trained to provide our guests with an educational, entertaining, energetic and engaging tour experience. Our guides are knowledgeable and passionate New Yorkers who are proud to share colorful stories about our city's culture, diversity, energy and strength. The Levys' Unique New York! is managed by a father-son team of fourth generation New Yorkers. As NY's First Family of Tour Guides, our tours go deep beneath the surface of any guidebook. We know New York City historically and personally. On our website you will find a list of our most popular tours and we can custom plan or fine-tune an itinerary for you and your group. We can also book receptive services, such as hotels, transportation, restaurants, museums, sightseeing attractions and Broadway show tickets.
The Levys' Unique New York! offers tours and activities in these cities:
Things to do organized by The Levys' Unique New York!