Popular Market Tours in Tangier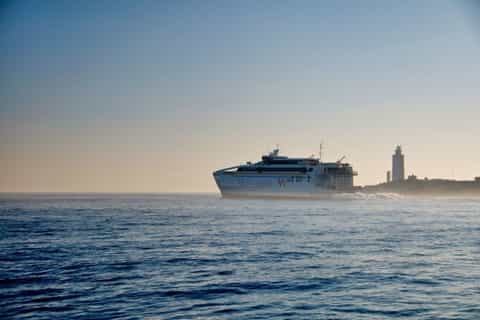 Tarifa: Tangier Round-Trip Ferry Tickets
Private group

Duration: 8 hours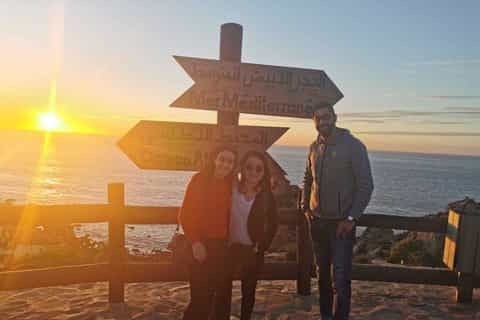 From Tangier: Full-Day Tangier, Asilah, & Cape Spartel Tour
Private group

Pickup available

Duration: 2.5 hours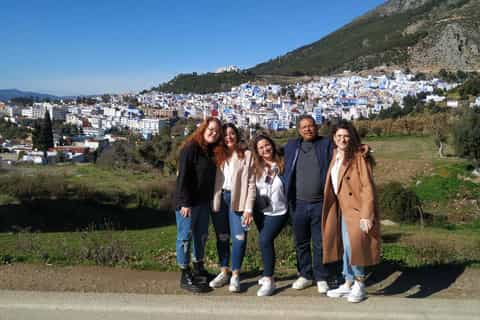 From Tangier: Day Trip to Chefchaouen
Private group

Pickup available

Duration: 9.5 hours
Free cancellation
Change of plans? No problem. Cancel up to 24 hours before your activity starts for a full refund.
What people are saying about Tangier
I thought it was a great day trip and well worth it!
My wife & I really enjoyed this day tour. It was fun & enlightening! We saw lots of not so great reviews so were skeptical but honestly I don't know what people expect for the amount of money paid & the time it takes to get there & back...all in all we thought it was exceptionally well run & organized. If you are looking for free time to shop & wander the city on your own this is not the tour for you - it is a fast paced organized tour with no time to spend exploring on your own. TIP: take eros for the street hawkers...they are VERY persistent but if you know this going in & keep a good attitude its over soon enough and some of them have pretty cool stuff plus it gets cheaper the closer you get to leaving...My only negative comment would be when we got back to Spain we had to wait quite awhile at the port for our bus to take us back because the bus driver had driven to many hours earlier & we had to wait out his mandatory rest period - they had cold beer so it was all good!
With only a few days in in Tangier I had hoped to see its sites and learn a bit about the city but after taking this tour not only were these goals met in full but I also experienced the character and soul of this wonderful place. Omar brought to life the history, the culture and the heart of these wonderful people. We were picked up in a modern, clean, Mercedes van at our hotel for the trip to Asilah and Cape Spartel feeling comfortable and safe at all times with Monsif's driving. Later we had a delightful traditional lunch at a local restaurant in Tangier. The meal was inexpensive and very good. In the afternoon we continued in Tangier from the Medina to the hills overlooking the city with its beautiful views. The tour was in English which Omar had a perfect command and was very accommodating to mold the tour to our tastes and interests. I have been on many tours around the world and this ranks as one of the best. I would recommend him and this tour to anyone.
I was skeptical when I saw the negative reviews but on the contrary I had an AWESOME time and I thought this trip was well worth the cost, considering they cover the transportation and meal, and they include many unique stops like the Herculus Cave and camels etc. My guides were extremely nice, and I thought the Moroccan meal was delicious. During the afternoon I found the carpet show and the pharmacy show to be entertaining, even though they are trying to sell you things. We had half an hour free time to shop at the end of the day. Obviously it was very tiring since it's a long day, but if you went by yourself or with another tour you'd still have to deal with a long bus ride, it's just part of the experience of trying to go from Spain to Morocco. As a solo traveler I wouldn't have been able to travel Tangier by myself, so I am very glad I booked this tour. I think if you go in with an open mind and REASONABLE expectations you will have a good time.
Very nice guides on the bus as well as in the city. Booking a tour like that you know what you get, it is like speed-dating Tangier. The food was good by the way. The sales events were nice to see. You are not forced to buy anything if you don't want to. If you want to have a quick taste of Tangier, you are good with this trip.
Very educational and good value for money. The meal was fantastic and the tour guide was very knowledgeable.