Popular National Parks in Strahan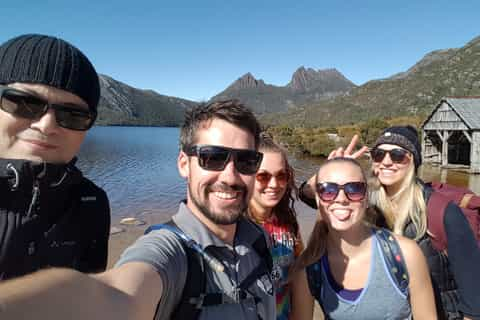 From Hobart: 5-Day Tasmania West & East Coast Tour
Pickup available

Duration: 5 days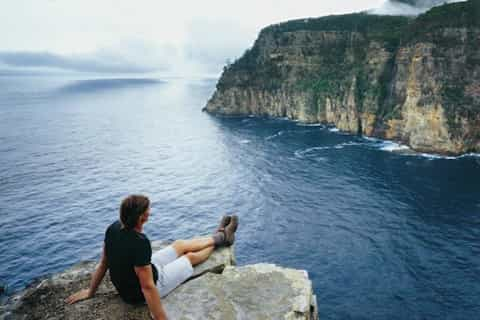 Tasmania in 6 Days: the Major Highlights and Attractions
Pickup available

Duration: 6 days

Tasmania in 3.5 Days: Strahan, Cradle Mountain, and Mt Field
Pickup available

Duration: 3.5 days
Free cancellation
Change of plans? No problem. Cancel up to 24 hours before your activity starts for a full refund.
What people are saying about Strahan
I think whoever wants to visit Tasmania for a short period of time and want to make the best out of it, I recommend this tour. Tasmania is indeed very beautiful and the tour was well planned. Sometimes we would have to rush while walking and couldn't spend enough time in some places but I guess otherwise we wouldn't be able to see as many... Hostels that we have stayed varied in quality. I personally liked the one in Strahan the most and the good thing is that we stayed there two nights. I wish the tour guide in the beginning of the tour let us introduce ourselves like we did in Melbourne "go west-great ocean road tour". Even on the fifth day we wouldn't know each others names whereas in a day tour that I spend in Melbourne everybody had an idea who is who. I just recommend that to the tour company. All and all, I do recommend this tour especially if you are traveling alone or make the most out of Tasmania in restricted amount of time.
Super great trip with a wonderful guide (Storm). Told us a lot of stories about Tasmania and so many great track for hiking. Nice to meet everyone in the group. It turns out to be my best group trip so far since I am not a group-trip person. A lot of hiking, beach, relax and fun. You have to join a group trip to experience Tasmania since there are so many things that a local guide can tell you about which self-driving can't reach/know. Very flexible about time during the trip, I told the guide that I need to come back before 5:30 pm and he adjusted the time and helped me to get my things down. Thanks Definitely join it again when I come back. Worth with the price! Highly recommend.
Overall is good! The guide is good and take care of them. However, on the bay of fire is not enough time, better stay more time around 30 min. It is only one hour including lunch and walking to the beach from car park. It is too tight to walk around the beach,Rock and take photo. When travel to Cradle mountain, it needs walking quite fast to the mountain, otherwise, not enough time to finish all. Other places have enough time for travelling. The tour bus is little tight because almost full. not too much space put on hand carry bag or jacket.
Matt T was an exceptional tour guide. Not only did he knows the history of Tasmania, he also knew local places to go. He tries to bond with the group and get to know everyone and make them feel comfortable. He lets everyone do what they feel like doing and still keeps things going according to schedule. My friends, whom I met in the group, and I agreed we all feel very lucky to have him as a tour guide.
Amazing tour with the best highlights of Tassie. A definite must-do! Great stops and good add on options offered. Fair price and we did/saw a lot! My tour guide Gareth was wonderful and since he is from Tasmania he was also very knowledgeable about the culture, landscape, animals etc of Tasmania. He was patient and kind hearted and made individuals feel cared about.