St. Pierre Cathedral: Tours & Tickets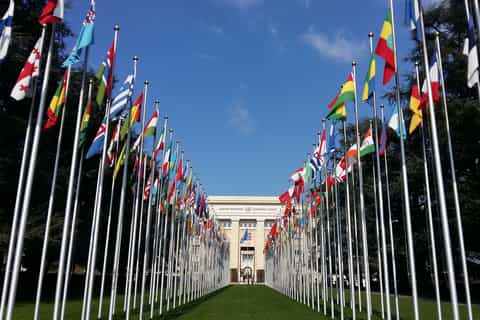 Geneva: 2-Hour Tour of International Quarters and Old Town
Free cancellation
Cancel up to 24 hours before your activity starts for a full refund.
Top Attractions in Geneva
Other Sightseeing Options in St. Pierre Cathedral
Want to discover all there is to do in St. Pierre Cathedral? Click here for a full list.
What people are saying about St. Pierre Cathedral
This was a wonderful experience. Gabriel really was prepared with a lot of information and humor. We really enjoyed the bus tour, the tram tour and the boat cruise on Lake Geneva. The tram ride through Old Town was a pleasant surprise and well orchestrated by Gabriel who met us at the end for the connecting walk to the boat cruise. A great way to get an overview of Geneva!
Incredible Tour and Great Value for Money!
Ray and Gabriel are incredible! Gabriel is fantastic at keeping you intrigued as I know some tour guides can end up being quite monotone and struggle to keep everyone's attention. But Gabriel was informative, funny and friendly. Fantastic value for money, especially if you are only in Geneva for a short amount of time.
The tour guide was so kind, and he had lots of interesting information about Geneva. We took a bus around the international part of town, then a mini train around the old city center, then the boat ride around part of the lake. It was a nice, relaxing day
We were late and so missed the first part of the tour. However, Patrizia was very kind and helpful and told us exactly how to join our group and guide.
Excellent way to see the city of Geneva!
Very informative and a great way to see Geneva! Have ideas of what to see and do in the city too!