Popular Castle & Palace Tours in Siena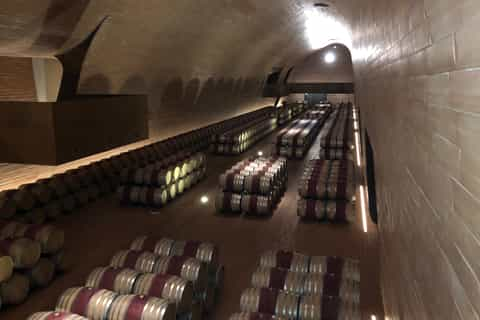 Antinori Winery & Brolio's Castle: Private Tour
Private group

Duration: 8 hours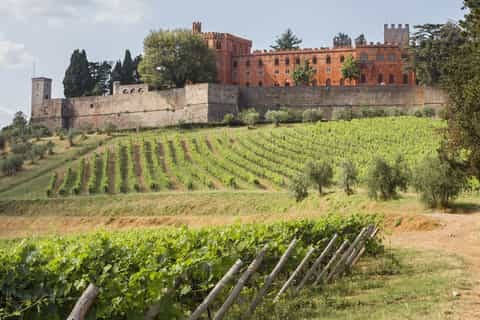 Medieval Castles & Chianti Wine Tasting Tour with Lunch
Small group

Duration: 8 hours

Chianti Countryside Full-Day Tour by Vintage Fiat 500
Small group

Duration: 6 hours
Free cancellation
Change of plans? No problem. Cancel up to 24 hours before your activity starts for a full refund.
What people are saying about Siena
Excellent days tour, however the travel arrangements were incorrect
Our ticket said pick up time was 8.45 am from Tourist information centre in Pisa. . At 7.45 i received a phone call asking me where we were - i was actually in the shower ! Apparently the pick up time was for Florence, however it didn't say that, and my tour as above was from Pisa. After lots of to-ing and fro-ing, we arranged to meet at 8.20, to be transferred to San Gimignano to meet the rest of the tour. In all fairness the operator concerned was first class and highly apologetic, eventhough it quite clearly wasn't their error. We had a fabulous days tour, our guide was Gabriel, who was very helpful and knowledgeable. On return to Florence, it was pretty clear that there was no arrangement for our transfer back to Pisa, and eventually we were told that 8 of our party would go in one bus at 8pm, and the remaining 2 would go at 8.30 and would drop others off on the way. We didn't find this acceptable, so went back to Pisa on the train, at our own expense. Not really acceptable!
Tour and activities great. Too much waiting around if going from pisa
Overall fun tour the day was nearly 16 hours long with lots of waiting around if joining tour from pisa. I arrived meeting point in pisa at 0650,told to be there at 0700. Seems people booking via other websites were told 0730 so we had to wait for them told then. They didn't come. This unsurprisingly made us miss the tour bus in Florence. Then we had to wait 20mins by the side of the road outside florence to meet the tour bus. At the end of the tour we were back at the florence train station at 1940. Met the driver of the shuttle back to pisa at 2020 and had to wait til 2045 before setting off. Got back to pisa around 2145. Total waiting time 2hrs 5mins which was very tiring on an already long day. The shuttle drivers were both great and Elvis was very engaging and spoke with all of us during the drive. He kept us informed of the delays on way to Florence. Vincent the main tourist guide was great as was the siena guide. Beautiful sites. Nice lunch and wine.
Wonderful tour in a wonderful region of Italy
My husband & I had so much fun driving through Tuscany in the vintage fiat. My husband of course drove us but he had a short lesson by the tour guide & he was already familiar with driving a standard. He picked it up very easy & it was a unique way to tour the Chianti region. The two guides were very nice & informative. The tour consisted of a couple stops in charming, quaint Chianti towns, one family owned vineyard with wine tastings & a nice lunch. We had a stop for some delicious gelato & then made our way back to our starting point. The tour did not last 8.5h as advertised but it was still a lengthy day & we appreciated when it ended. They did provide pick up & drop off from the local train station, which was convenient for us, as we were staying quite a ways away from Siena. I would definitely recommend this tour to anyone looking for a memorable yet unique time touring the Chianti wine region of Tuscany!
Our Guide was simply "Superb" in every way! She was extremely knowledgeable about the wine industry, the countryside and the history of the Castle we visited, as well as, the history of wine growers in Italy! The Location she choose for our lunch in Tuscany, was awesome, the food selection, preparation & taste was incredible. We were served on the patio with an unbeatable view of the winery, and oh, what a charming dining facility! It was my sister & brother-in-law 50th Anniversary, and this tour could not have been more perfect and more memorable! Thank you to everyone!
Brilliant way to spend my daughters 21st Birthday
What can I say this was an excellent day , we had the most delightful guides and would highly recommend . The four places that you visit are just so lovely ,you really wouldn't have the chance to visit with a tour like this . Aver our main guide was helpful , so knowledgeable and very friendly she defiantly made this a day to remember . You get the chance to meet lots of other lovely toursists from all over the world and experience all the delights of Italy . Would highly recommend this tour company