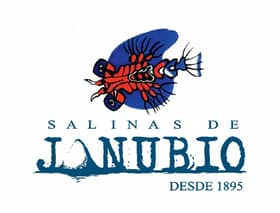 Salinas de Janubio, S.L.
This activity provider is a trader on the GetYourGuide marketplace
Legal notice
Registered address

CTRA. LOS HERVIDEROS S/N 35570 YAIZA

Managing director(s)

Carlos Padrón
Contact details
GetYourGuide answers all contacts on behalf of the activity provider
About the activity provider
Salinas de Janubio, SL, viene desempeñando la actividad de recolección tradicional con métodos artesanales en la isla desde hace más de 100 años, por tradición familiar, sin que hayan dejado de explotarse jamás. A pesar de la negativa evolución de la actividad salinera tradicional, Salinas de Janubio, SL, se ha empeñado en mantenerlas y conservarlas tratando de buscar cauces de comercialización y emprendiendo tareas de mantenimiento y restauración.
Salinas de Janubio, S.L. offers tours and activities for these attractions:
Things to do organized by Salinas de Janubio, S.L.