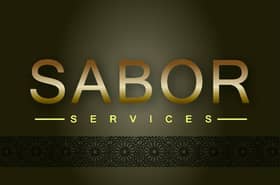 SABORCARS s.a. a été créé en 2005 par Mme SABOR FATIMAEZZAHRA et son frère SABOR BADR. Le concept SABORCARS est né d'une passion mutuel pour les séjours dans les locations de vacances. L'événement déclencheur s'est passé lorsqu'ils ont essayé de réserver une voiture pour un weekend en Marrakech: le processus de réservation était tellement compliqué qu'ils ont décidé de se dédier à le simplifier. Leur réflexion était simple: "étant donné que les locations sont plus 'authentiques' et moins chères que les autres loueurs, si elles sont aussi simples à réserver par internet, de plus en plus de gens vont les réserver par rapport aux taxis". Considérant le succès rapide de SABORCARS, ça s'est jusqu'à maintenant vérifié! Fatimazehra et Badr ont rapidement convaincu des investisseurs avec leur idée et réuni une équipe. Ils ont construit le site et l'ont lancé en janvier 2009. Des milliers de reservations sont été effectué via le site www.saborcars.com, après en 2011, la société SABORCARS à viser tout le maroc par le site www.car-rental-morocoo.com, et par des agences sur MARRAKECH, FES, RABAT, TANGER et Agadir. les locataires écrivant après leurs locations des avis positifs dans plus de 90% des cas. L'histoire de SABORCARS avait commencé et... n'est pas près de s'arrêter!
SABOR SERVICES s.a. offers tours and activities for these attractions:
SABOR SERVICES s.a. offers tours and activities in these cities:
Things to do organized by SABOR SERVICES s.a.