Popular Urban Exploration in Nairobi

Aberdare National Park Tour From Nairobi
Private group

Pickup available

Duration: 1 day

Nairobi City Orientation Guided Tour with Lunch at Carnivore
Small group

Pickup available

Duration: 6 hours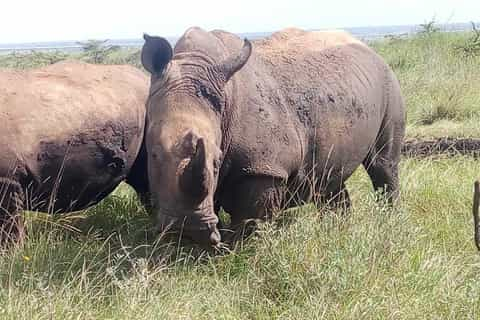 Nairobi National Park, Elephants, Giraffes & Bomas Day Trip
Small group

Pickup available

Duration: 8 hours
Free cancellation
Change of plans? No problem. Cancel up to 24 hours before your activity starts for a full refund.
Top Attractions in Nairobi
What people are saying about Nairobi
Quite an incredible experience. We have done city walks in other countries (Peru, Tokyo, Mexico etc.) but this was like no other. First of all, these are former street kids so they show you their city from their perspective - and it's pretty grim. From the smelly rat-infested ledges under the bridge which was their home for a decade or so to the descriptions of how they survived - pick-pocketing, petty thievery etc. - to the time they were in jail - to the account of horrors they have witnessed (& continue to witness) - this is an intense walk that you should undertake being fully prepared to hear the gut-wrenching tales. The fact that these kids have not only survived their unfortunate beginnings - but have also been able to pick themselves up to make a decent and honest living - is astounding. They all speak incredibly good English - and they're mostly self-taught with no benefit of formal education. Uplifting and heart-wrenching at the same time. We did not stay for lunch. :-)
An amazing experience. The guides were very friendly, and respectful. The tour itself goes to places you wouldn't otherwise see as a tourist, while talking to the guys, and hearing about their interesting stories. The amount of guides on the tour guarantees a personal touch, my and my girlfriend actually had more than one guide per person, so we got to hear from them all. The guys also made sure we felt super safe and comfortable throughout the tour. Towards the end of the tour, we visited a small local which had amazing local food, just what you need after the walking tour. All in all it was a perfect experience, which I can recommend to everyone.
This was an exceptional tour of the back streets of Nairobi uptown and downtown. Our guides Typhoon, Kwikwik and Peter were extremely helpful and protected us very well all the time. Their life stories were very interesting and motivating. We are very thankful to all three of them for taking care of us and sharing their life with us. The food at the end was delicious and we loved it. Thank you so much!!
What an absolutely incredible experience. I'm finding it hard to put it into words as I can't do it justice. But I can't recommend this activity highly enough. It was by far my favourite activity in Nairobi, and I got to see a side of the city that few tourists will ever experience.
We had the most interesting morning with the guys. They are so open to share their personal stories and give in insight experiance on the other side of Nairobi and its inhabitants. They are looking out for their tour participants and make sure you have a great day.