Popular Nightlife & Bars in Moscow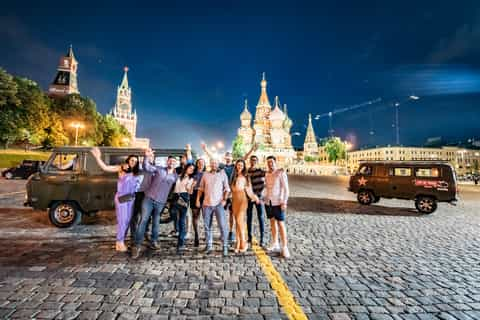 Moscow: History and Nightlife Soviet Van Tour
Small group

Pickup available

Duration: 3 hours

Moscow: New Year's Eve Cruise with Dinner and Variety Show
Pickup available

Duration: 7 hours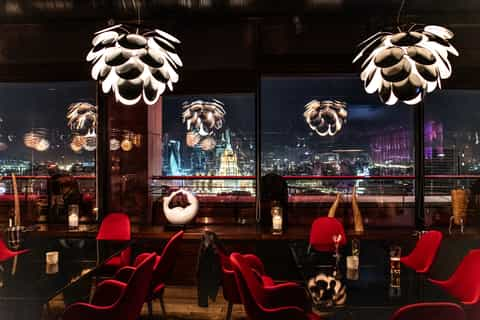 Moscow: Pub Crawl by Soviet Van
Small group

Pickup available

Skip the line through express security check
Free cancellation
Change of plans? No problem. Cancel up to 24 hours before your activity starts for a full refund.
Top Attractions in Moscow
Cities in Russia
What people are saying about Moscow
I had a really nice time !!! Actually, at the first time, only me came alone, i'm not outgoing so i felt kinda lonely. And seriously I thought i wanna go home. But the guide and people who joined with me, they took care of me. So I could adapted in there, and I spent really happy time I love this pub crawl and i wanna go again 혹시 망설이는 한국인분들이 계실까봐 한국어로도 후기 남길게요 ! 한국이랑 문화도 좀 다르고 인싸인 척하는 아싸인데 처음엔 사실 조금 힘들었어요. 저만 혼자였고, 영어도 유창한 편은 아니어서 집에 가야하나 진지하게 고민도 했는데, 가이드 분들 그리고 함께 계셨던 분들이 너무 잘 챙겨주셔서 마지막까지 정말 즐겁게 놀다가 왔어요
One of the best experiences I have ever had. Not only were Nisia and Kayta very informative and knowledgable they made me feel welcome. He had great conversation and they told me about the history of Moscow as we drove around. They made it night I will always remember!
Very nice experience with good atmosphere and a lot of amazing spots we can't imagine . A fantastic guide Timur so kind brilliant and expert in explanations
Was a fantastic night filled with a lot of laughs! The guides were very knowledgeable and friendly. Would recommended
Fantastic trip, loved the second bar in a skyscraper in the business centre! Guide was extremely helpful and nice.