Popular Sailing Trips & Boat Tours in Luss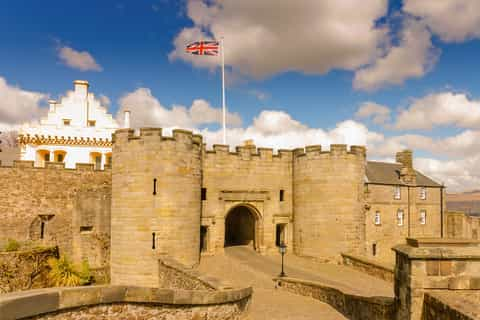 From Glasgow: Loch Lomond, Trossachs & Stirling Castle Tour
Free cancellation
Change of plans? No problem. Cancel up to 24 hours before your activity starts for a full refund.
What people are saying about Luss
We enjoyed it, Scotland has a certain charm and fascination and we loved the historical stories and the Scottish music the driver played for us. The wet weather prevented us from going on the Loch Lomond cruise due to floods, and our pictures capture a very fogy and wet version of the landscape, although we did manage to catch a couple of minutes of sun here and there. But we still loved it and we'll try to come back on the Trossachs in the summer. The bakery/café recommended by the driver in Aberfoyle was amazing, best bread I've had in the UK in 20 years! Great trip and on a sunny day it should be amazing. One suggestion we'd like to make - allow more time in the nature and village stops, and less time in the Stirling Castle which is rather sparse.
Stuart was the most fantastic tour guide we've ever had. He was so informative and entertaining that he brought a whole new level of excitement to our first time in Scotland. We learned a lot about Scottish history! I will recommend your company to anyone I know who comes to Scotland. Thank you so much. Scotland is a beautiful country with wonderful, friendly people. We can't wait to return!
Everything was perfect. The drivers were really nice and friendly beside they are very very professional. I enjoyed every moment and I will do it again for sure. It was a funny and beautiful tour to stunning beautiful places that I will visit again for sure because one day was not enough for me. Perfect perfect perfect
Booking over the net is easy and convenient. I like all the tour itinerary as listed. Tour guide has a lot of history to share. He is also a safe driver. The most important thing is be on time. By doing so, it shows respect to other travellers that are in the group. I will come back. Scotland has a lot to offer.
So impressed with the quality and service this tour provided! Our guide, Stuart from Timberbush, was absolutely amazing: friendly, knowledgeable and extremely helpful. My partner and I learnt so much interesting information from this tour, and took away some very special memories - could not recommend enough!