Lérins Islands: Tours & Tickets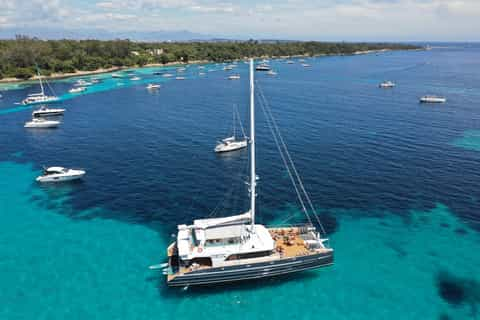 Cannes: Half-Day Catamaran Cruise with Lunch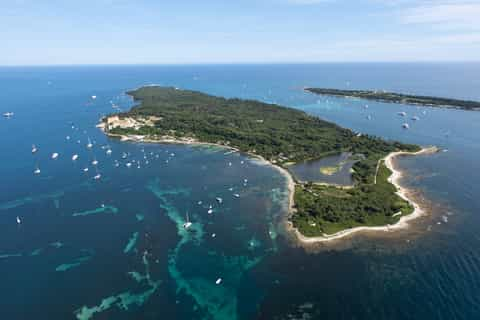 Ferry Transfer to Sainte Marguerite Island from Nice
Free cancellation
Cancel up to 24 hours before your activity starts for a full refund.
What people are saying about Lérins Islands
the island is beautiful, we visited with our 4-years old son in late January and also spent nice time there. Except for the Royal forth, you can walk around in the nice nature, around and in the island. You can spend there 1 hour or 4. Just take some food and drink with you if you go off-season, there are no restaurants or shops open. The only disappointment was, that we bought tickets via GetYourGuide for our son as well, because there was written "children 4-12". However, later I found original web-pages of the ferry company, where you can buy tickets slightly cheaper and olso "children 5-12". So 4-years old are free :-(
Lovely ferry trip! Fort is fantastic with fab views! Beaches not good
Good organisation to ferries; remember to exchange voucher for tickets at the office. Lovely crossing; beautiful views. Fort fantastic; well worth a visit. Beaches/coves really not that appealing for a swim due to the dried seaweed on the beach which resembles feathers!!!! Yuk... best avoided; go for a walk & then head to Cannes beaches!
Great day away from the bustle of Cannes. Lovely historic village. Pack water, swimming costume and reef shoes and find a place to chill out.
The ferry arrived on time and kept to the schedule. It was large enough for the many visitors going to the island without being crowded
With the chaos along the Cannes waterfront this trip is a must for those seeking solitude and quiet coastal and forested walks.