Popular Group Activities in Herzegovina-Neretva Canton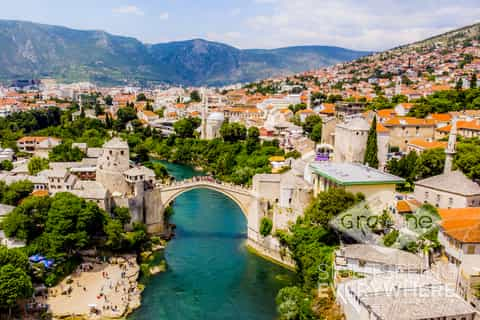 From Split or Trogir: Mostar Tour & Kravica Waterfall Entry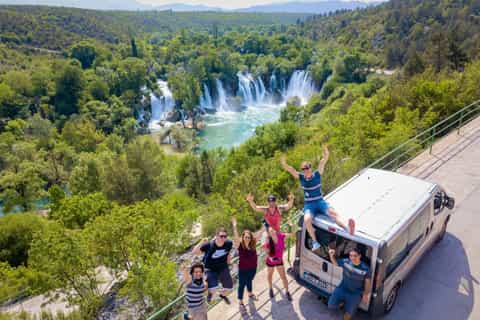 From Mostar: Herzegovina Cities & Waterfall Day Tour
Skip the ticket line

Duration: 7 hours
Free cancellation
Change of plans? No problem. Cancel up to 24 hours before your activity starts for a full refund.
Top Attractions in Herzegovina-Neretva Canton
Other Sightseeing Options in Herzegovina-Neretva Canton
Want to discover all there is to do in Herzegovina-Neretva Canton? Click here for a full list.
What people are saying about Herzegovina-Neretva Canton
Great service from iTravel House. They even picked us up at the train station in Mostar. The train from Sarajevo arrives at 9.05 am (but plan on 9.15-9.30). Our guide spoke clearly and had lots of information about the history of Bosnia & Herzegovina. The sites were all interesting in their own right, though we found Blagaj and Kravica to be the most beautiful. There is quite a price discrepancy booking over Get Your Guide vs. booking on location - higher over Get Your Guide - and then there is an additional 7.5 Euro or 15 Mark fee for entries. It's still a good deal, but Get Your Guide should work on price harmony. Would definitely recommend this trip and agency. iTravel House also offers a free walking tour of Mostar in the evening.
Nice tour. Small group of 5 people in a mini van. Nice tour guide with us. Would recommend this tour. We got to Ponticelli, Mostar, Merjugorie and Kravice. On the side note, I felt, the local guide they arranged in Mostar, Amer, he was getting too political in tour information. Bosnia is intertwined in politics and history, we know. But we are not interested in someone's personal political views, as a tourist, and as he requested, none of the tourists are going to make a political change in Bosnia, by being a tourist. That is the fact. I would recommend sharing history of Bosnia but keep the guides political views to himself.
Excellent tour guide called Mili was knowledgeable, friendly & helpful
Our tour from Split to Medjugorje and Motsar was excellent. The car was roomy and spacious. The guide called by the name Mile was knowledgeable, friendly and helpful. In Motsar Mili picked up a good localguide to take us around. The time keeping was excellent. In Medjugorje he could have allocated a bit more time. Then he has to see other peoples' interest in the group. On the whole myself and my wife were satisfied with trip. It seems Get Your Guide have picked up the right kind of local people to be guides. We look forward to be with you in our future holiday if your price matches our pocket. Regards Attiballi Narayanan
The trip overall is a long day.. depending o. How long you get stuck at the border for checks... but this is every bit worth while.. the city of Mostar is breathtaking... the only thing I would change or suggest is ... if you are in a big group (we had 49) then don't all eat at the restaurant recommended as it can take a while.. (we went in and left after 5min) this will limit your ability to shop and explore the small town... some folk only had 20 mins at the end... beautiful and great tour... planned really well..
Would be nice to have more informations about Medugorje and spend more time there.Also the trip should be 12 hrs as says in info when booked but we returned back 2 hrs earlier to Split Mostar was good as we have had guide and well explained history.I would appreciate to have guide for Medgugorje.