Gold Country: Tours & Tickets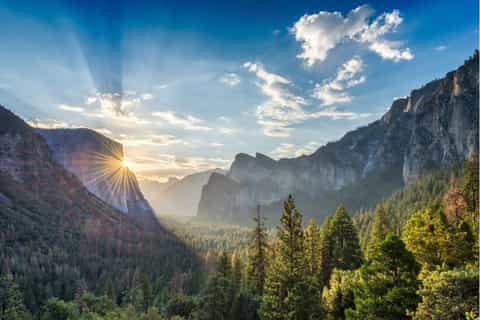 San Francisco to Yosemite Park Small Group Tour
Pickup available

Duration: 15 hours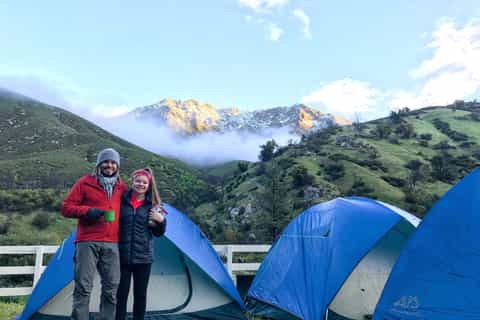 Yosemite Valley 3-Day Camping Adventure
Small group

Duration: 3 days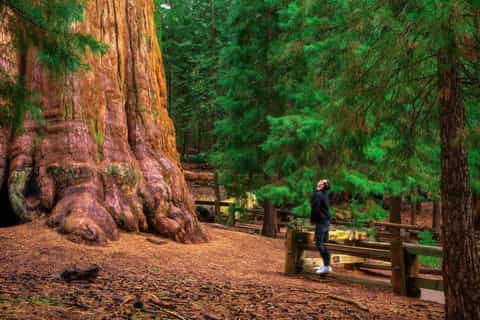 Yosemite with Giant Sequoias Small Group Tour
Small group

Pickup available

Duration: 14 hours
Free cancellation
Change of plans? No problem. Cancel up to 24 hours before your activity starts for a full refund.
What people are saying about Gold Country
Great sites, driver was super friendly. We weren't able to eat at our leisure in the vehicle due to Covid which was a challenge in a 15 hour trip. We also could have condensed some of the sites. We never got to stop and take pictures at overlooks for those iconic Yosemite park views— that was a big disappointment. Only pics we took were up close to Points Of Interest like El Capitan, etc. Definitely does not need to be an 8 hour tour. Felt like driver was dragging it out a bit bc that's what we paid for, but I would have preferred getting back earlier. That's me though. Maybe provide a variety of trip lengths; 3 hour, 5 hour and 8 hour..... Also would suggest updating the excursion description regarding the waterfalls — as being a point of interest during the seasons when they are dried up— would have liked to know that ahead of time. Maybe plan on stopping at the river instead so people can get a water feature of some sorts when the falls are dry. Add a restaurant stop to tour.
I made my booking very last minute and I was very lucky to get a spot to join this amazing tour. The communication was outstanding as I had a couple of questions that I sent very late in the evening and managed to get responses by email. The tour leader Kelly really killed it and she was fabulous, can't find enough words to complement the added value she gave to this tour. She is very knowledge about the region we visited and shared great stories with us during the ride and on site. She recommended for us to watch a movie/documentary on the way back that really made us feel more part of the Yosemite! We had the chance to stop in places where there is no tourists and enjoy the stunning views. Kelly was nice, helpful, and very time precise when she shared arrival times! I shouldn't forget that she is a great driver too. Thank you for the great experience!
Kate is a great tour guide and driver. She is very knowledgeable and confident with great flow of tour guiding. Among so many tours I have participated in, she's actually the first woman tour guide and driver I have ever met. The 8-hour round trip driver is not an easy job and I'd just like to give her a big thumb up for her work and sincerely wish more talented women like her would be long-haul tour guides and drivers (maybe there already are many and please ignore my obliviousness if that's the case). Thank you!
our guide Lisa kept the long ride informative. however Yosemite seems really underrated - not sure if its because the river/lake is dried up in Nov or because I took the wrong route? I walked the recommendes Lower Falls Trail though.. can't seem to see anything impressive
El tour súper bueno pero es súper corto, suficiente para alguien que no contaba con el tiempo para recorrerlo, el recorrido solo fue a los puntos básicos para tener una gran vista de este lugar los shuttle del parque también ayudaron un monton