Popular Boats & Yachts in Pula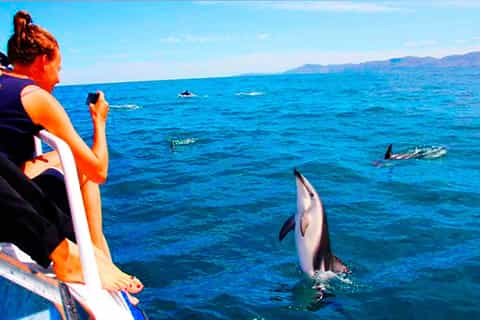 Pula: Natural Dolphin Watching Experience with Dinner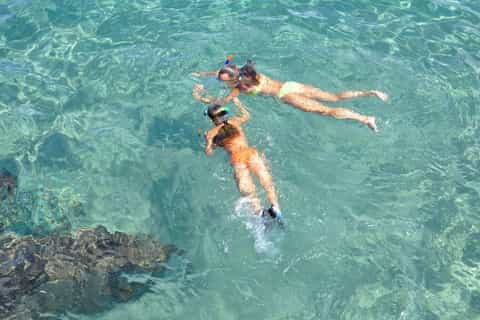 Pula: 2.5-Hour Snorkelling Experience
Small group

Duration: 2.5 hours
Free cancellation
Change of plans? No problem. Cancel up to 24 hours before your activity starts for a full refund.
What people are saying about Pula
Perfectly organised trip, a bit for everyone!
The trip price includes the boat ride from Pula to Venice and back with a few guide notes. What was brilliant though was that - of course for extra charge, although reasonable - you can take up additional "modules" that perfectly follow each other to fill the whole time in Venice (if you wish to), or just bits of it. The Atlas guides organise the following, of which you can pick whatever you feel like (prices for adults, children cheaper): 1) boat trip from the port of Venice (customs point) to nearby Piazza San Marco (€13); 2) local pasta lunch (€20); 3) the Venetian Murano glass workshop; 4) gondola ride through Gran Canal and more (€28); water taxi back to port, through Gran Canal, under Rialto bridge, and more (€28). Given that there is only limited time in Venice, it worth the extra money for these organised tours; especially when you have people with limited walking abilities with you.
Best way to visit Venice in one day with added fun crossing Adriatic!
We travelled through Italy and found that the best to get in and out of Venice without an overnight stay was to carry on our journey into Croatia then take a day-trip from Pula. It was so much easier than the park and ride or the train journey from Bologna, and we got to chill out on the boat on the way there and back. We walk from the arrival pier into the centre of Venice via little frequent streets and bridges in less than 30 minutes and were able to take lots of pictures without lots of other people crowding the frames. Had a lovely lunch, explored the Piazza San Marco and the touristy sights before taking a water-taxi ride along the Grand Canal. Then we got back on the boat to Pula, and arrived there just in time for some pre-dinner drinks by the Roman Amphitheater. Would highly recommend the company, very friendly and professional. Every went smoothly. A real pleasure!
Absolutely the best. They explained everything to expect in Venice. All true. Boat, customs, tour, return were all on time and professional. We bought whole tour which provided GREAT lunch, gondolas, water taxi and explanation of many spots. Returned home on time. We would suggest if driving to the tour site in Pula, park across the street at Coliseum where you simply get a ticket upon entry and pay when you leave. Easy and safe! Thank you tour staff! Great job.
This was a fine trip. On The trip to Venice we had seets at the window side and there IT was cool and Nice. But on the trip back to Pula we had seets in the middle and IT was to hot. We did not go with any guide in Venice, we walk in to the center. IT was not so very long, and we had a greate time in Venice. We find god place to eat and drink
Nice and relaxing boat tour sound the islands we had on the first evening of our holidays. The duration of the tour was good, about 3 hours. First we could enjoy the weather and sea at the deck, we saw some dolphins and at 20.00 we had a dinner on our way back. The crew was very friendly and service good.