Hey Brew Craft Beer Tours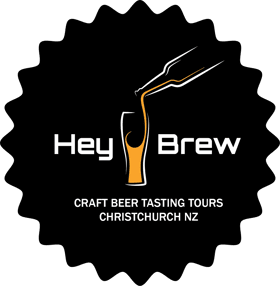 We aim to promote the craft brewing industry in Christchurch and New Zealand and conduct tasting tours combined with Christchurch city tours. We are passionate home brewers and qualified tour guides so provide the most comprehensive tour experience in the market.
Hey Brew Craft Beer Tours offers tours and activities for these attractions:
Two Thumb Brewing Co.
,
Cassels & Sons Brewing
,
Wigram Brewing Company Ltd
,
Eruption Brewing
Hey Brew Craft Beer Tours offers tours and activities in these cities:
Christchurch
,
Lyttelton
Things to do organized by Hey Brew Craft Beer Tours
View, sort & filter all tours