Big Bus Tours Washington DC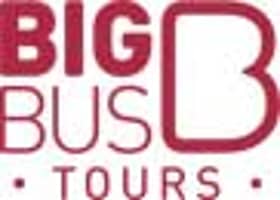 Big Bus Tours offers the BEST WAY to see Washington DC with our OPEN TOP hop-on, hop-off tours offering the ultimate views of the city! Sit back and relax as you are guided through the Nation's Capital, past the iconic landmarks that make our city so historic and spectacular. Along the way, discover all there is to know about the city's history through our guided commentary provided in 9 different languages. Your hop-on, hop-off ticket also provides you the freedom to depart the bus to explore and visit attractions. Buses run regularly making re-joining the tour simple and convenient. Design your own exploration of our incredible city by choosing from any of our three routes: Explore DC's best sights on our Red Loop tour, featuring live, English-speaking guides and pre-recorded commentary in 8 different languages. Hop on and hop off at over 20 stops to discover iconic landmarks and attractions, including the White House, Thomas Jefferson Memorial, Lincoln Memorial and many more. Hop on our Blue Loop bus tour at any one of its 13 different stops to cross the Potomac River with the opportunity to explore Arlington National Cemetery and the shops of Historic Georgetown! Make sure to have your cameras ready on all of our routes, but the journey across the Potomac on our Blue Loop provides fantastic views and photo opportunities. Our Yellow Loop bus tour acts as a hotel shuttle, with the goal to make travel from popular hotels in the city to historic landmarks and iconic sites easy and convenient. Departing from and arriving at 10 different stops including the Mayflower Hotel, the Westin Hotel, the Hilton Hotel and the Renaissance Hotel, the Yellow Loop is a great way into the heart of our Nation's Capital! This tour features a pre-recorded, informative English-language commentary. Purchase of our Deluxe ticket includes a complimentary, 50-minute cruise along the Potomac River. Enjoy the fantastic views of the Jefferson Memorial and the Washington Monument as you float serenely by; this river cruise complements our open-top bus tours by providing a different perspective on the city. Big Bus Tours is proud to be an authorized concessionaire of the National Park Service and Department of Interior, providing the official sightseeing tour of the National Mall on our Red Loop.
Big Bus Tours Washington DC offers tours and activities for these attractions:
White House
,
National WWII Memorial
,
Jefferson Memorial
,
National Mall
,
United States Capitol
,
Jefferson Memorial
,
Madame Tussauds, Washington D.C.
,
Georgetown
,
National Mall
,
Tidal Basin
,
Korean War Veterans Memorial
,
National Gallery of Art
,
National WWII Memorial
,
Smithsonian Castle
,
Lincoln Memorial
,
National Portrait Gallery
,
White House
,
Washington Monument
,
L'Enfant Plaza
,
Union Station
,
Ford's Theater
,
Franklin Delano Roosevelt Memorial
,
Arlington National Cemetery
,
Newseum
Big Bus Tours Washington DC offers tours and activities in these cities:
Washington, DC
,
Washington, DC
Things to do organized by Big Bus Tours Washington DC
View, sort & filter all tours