Popular Churches & Cathedrals in Cologne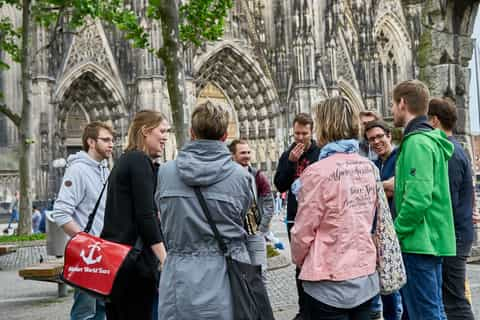 Cologne Cathedral and Old Town Tour with 1 Kölsch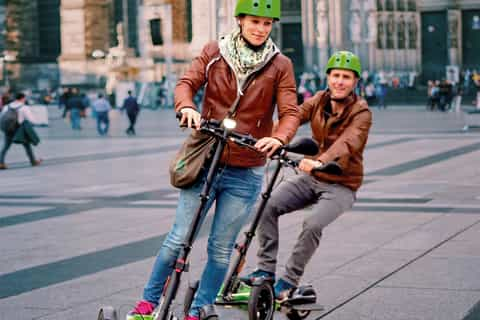 Cologne: Guided E-Scooter Tour
Small group

Duration options: 1 - 2 hours
Free cancellation
Change of plans? No problem. Cancel up to 24 hours before your activity starts for a full refund.
Top Attractions in Cologne
What people are saying about Cologne
Great introduction to the city's history and landmarks.
We booked a 3 hour guided bike tour of the city as it was our first visit to Cologne and we wanted to get our bearings and learn something about the city's history. Peter the owner really knows his stuff and the morning exceeded our expectations. The bikes were of good quality and very well maintained and the route around the city was safe. My wife is not a confident cycle rider but she never had any problems. Thoroughly recommended. Thank you Peter.
Fun tour - you get to see more on a bicycle!
Had a very good time - our guide was very good and spoke excellent English. The took their time making sure our bikes were adjusted correctly and off we went. The cobble stones are a little bouncy (still fun) but most of time we are on smooth surfaces. We were able to see parts of the city that we would never have explored on foot as it would have just been to far to walk. Recommend this tour!
We accidentally booked the tour not knowing it was in German. The tour guide was German but still did the tour for us and did a great job. The scooters were very nice and fun! I hope they add a English tour guide in the future. I wish the pickup location was closer to the other side of the river. It was too far away from all the attractions.
Great tour with Leona, our "Kölsche Mäd'l". We had fun 2 hours, learning a lot about the history or the DOM and the old city center, as well as funny side stories and fairytales from the city's past! Highly recommend this tour to everyone new to cologne.
Ralph was an amazing tour guide. Got to see the history of cologne with light humour and brilliant scenery. Ralph was really inclusive and made the tour suit us and the other guests. Would definitely do it again.