Popular Walking Tours in Cardiff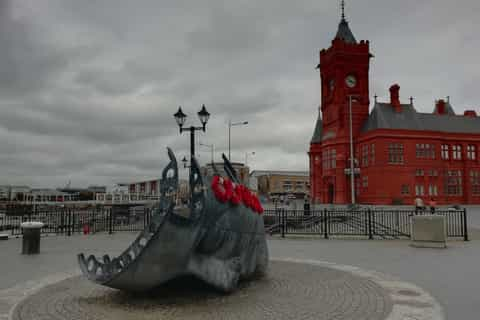 Cardiff: Private Half-Day City Center and Bay Walking Tour
Private group

Duration: 4 hours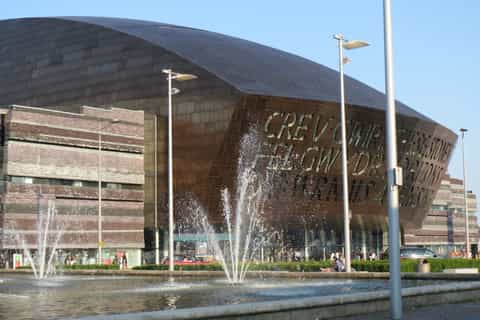 Cardiff Welcome Tour: Private Tour with a Local
Small group

Pickup available

Duration options: 2 - 6 hours
Free cancellation
Change of plans? No problem. Cancel up to 24 hours before your activity starts for a full refund.
What people are saying about Cardiff
Read up on history of Cardiff and even Wales in general, whether its small or lot that know of. I found the tour very rewarding and the guide Eugene very knowledgeable about the history of this city, which for me did know much at all before the tour and the tour only had myself and the guide, which was fine. Its an amazing place to go see at least once, there's so much to explore and learn from it. I would like to make as a recommendation that learnt from tour guide that if other tour companies such as Contiki and Topdeck which been on recently, should include Cardiff and Wales in general as not sure why they don't specifically, there might be genuine understandable reasons behind it but im sure any tour guide or even Eugene would love to have a travelling tour group, go on this.
Gillian sat with me near the beginning of the tour and we discussed my expectations from the tour. Overall she was very nice and informative, and we even went on a book hunting to answer some burning questions I had. However, it was only later when she offered me to take me to Caerphilly Castle and back which very impressed me. It went on an hour past our appointment but she did it anyway. She is an excellent guide and if I had more cash on me after the shopping I would have tipped more. Totally deserved it.
Tony Lloyd is the best local guide we had in this trip. His knowledge of the city is amazing. He turned our initial negative impression of Cardiff to a very positive one . My daughters adored him. He is witty, funny, fatherly, and went out of his way several times to make sure we had an enjoyable 3 hour tour of Cardiff. His being a tourist himself in more than 1000 cities around the globe prepared him to be this excellent .Me and my family will definitely recommend him to anyone who visits the city .
Darren was exactly the guy for this trip. Very knowledgeable and helpful for my purposes to learn about life in Cardiff. Even though the weather was terrible, we made the most of it seeing the sites and even sharing some coffee and a meal when the weather got really bad. Highly recommended.
It was a great way to see Cardiff while learning about Dr Who.
As a Dr Who novice, I enjoyed seeing the locales where the show is filmed. It was a bonus being able to see many parts of Cardiff. I am looking forward to returning for another Dr Who tour and exploring more of Cardiff.