Popular In 3 days in Capri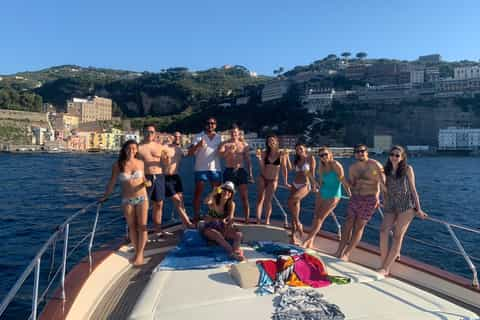 Capri Island Full-Day Semi-Private Trip from Sorrento
Small group

Duration: 8 hours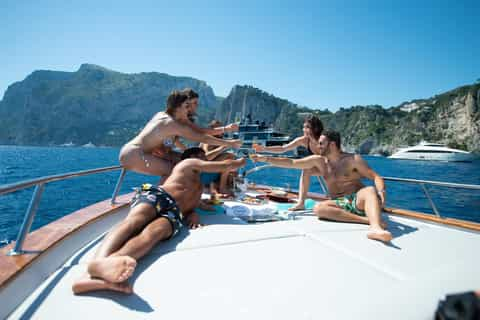 From Sorrento: Under 30s Boat Trip to Capri
Small group

Pickup available

Duration: 7 hours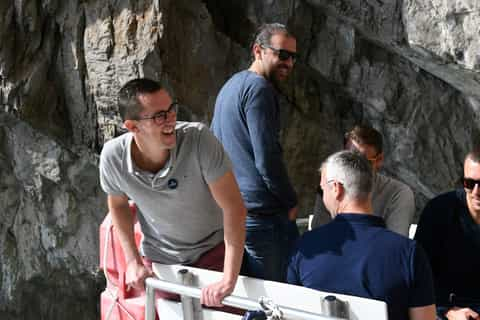 Sorrento Coast and Capri Sea View Tour from Sorrento
Pickup available

Duration: 10 hours
Free cancellation
Change of plans? No problem. Cancel up to 24 hours before your activity starts for a full refund.
What people are saying about Capri
Very good trip to visit the highlights of capri . First you take the ferry which takes around 45 minutes to get to the port of capri , I went on chrismas period so the weather was very windy, which resulted in some sea sickness :(soon after you reach the port you will go on a bus to visite anna capri , the highest part of island , from there you will be able to have the best view of the sorrento bay and the naples bay . after that the guide Mariaangela will tell you facts and information about the museum around and you can visit the beautiful church from which you will see the paradise garden painting , the weather was super windy so visiting grotta azzura wasn't possible . after lunch you will take the bus back to capri centre where you will taste the lemoncella ,visite the beautiful perfum laboratory and the Augustine garden, which offer an amazing view on the lover arch . great experience overall , the guide mariaangelawas so sweet and patient , I definitely recommend this tour .
The tour was basic, but a good way to get to Capri and go around the whole island by boat. I think it worked out to be good value. I'm glad we took the tour. The only downsides were that we were not given any information about Capri before our 6 hours free time. It would have been good to have some top tips on where to go and what to see. Also, social distancing on the boat was not the easiest to maintain. Everyone had to wear masks for the duration of the journey, which was great, but everyone had to sit quite close together.
Very good service and attentive. They sell water on the way to Capri and back. Just wish they had a better way to separate the people that payed for the tour around the island and the people that just pay to get to the island. They have you get off the boat to wait in line to get on again. The tour says 7:30 but you actually leave at 8:30. The actual tour around the island was very good and they made quick stops in the important sites for you to admire as they explained, gave information, on said site.
Tiziana was the best!! She had an overall plan for the whole day, but let us move things around as we wanted, and we still got to see everything. She was very friendly and everyone on Capri knew her and she was chatting with folks in Marina Grande and up in Anacapri. The island itself is beautiful, and all of the little shops were fun to look around in. Definitely buy the lemonade slushie near the Augustus Garden!
Capri is just beautiful, it's worth doing on tour, I paid to go to the blue grotto, but because of the weather it was not available. Instead we took a tour of the entire island and I think it was more worth it. Our guide Mariangela is incredible, you could ask her anything and also very good photography! He cared that we were all okay. Excellent