CA BEST TOUR Praha s.r.o.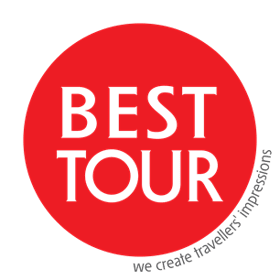 Best Tour is an established incoming tour operator with 17 years of experience. We provide a comprehensive range of services for groups and individual visitors throughout Prague and the Czech Republic. In Tour section you will find many suggestions on how you can create for yourself a wonderful visit to our country. You can choose to visit a plethora of beautiful and amazing historical cities, sites and monuments. Our almost 50 trained and licensed guides will take you to remarkable places and provide you with interesting facts. All tours are guided in 6 languages (English, German, French, Spanish, Italian, and Russian). Best Tour is always here for you; offering a non-stop 24 hour service and our team of trained administrative staff and skilled drivers will arrange and meet all your wishes with pleasure. We drive air-conditioned Mercedes, Iveco, Man and Trafic vehicles not older than 3 years. We hope you will enjoy the beauty of our country with Best Tour.
CA BEST TOUR Praha s.r.o. offers tours and activities in these cities:
Things to do organized by CA BEST TOUR Praha s.r.o.