Popular Tickets in Aquaventure Waterpark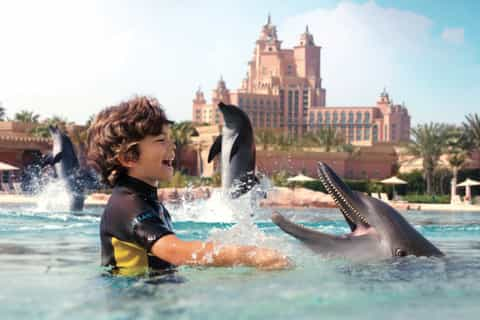 Dubai: Shallow Water Dolphin Encounter at Atlantis

Dubai: Atlantis Deep-Water Dolphin Interaction
Free cancellation
Change of plans? No problem. Cancel up to 24 hours before your activity starts for a full refund.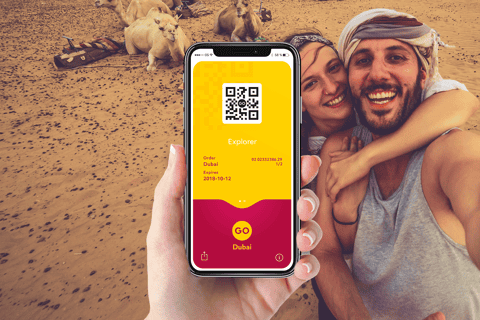 Dubai: City Explorer Pass Save up to 41% on Top Attractions
Other Sightseeing Options in Aquaventure Waterpark
Want to discover all there is to do in Aquaventure Waterpark? Click here for a full list.
What people are saying about Aquaventure Waterpark
So much cheaper on Get Your Guide than the official price on their website! Can't fault really happy :) We went in September 2020 so the park was not at full capacity due to covid. This meant we didn't wait more than 5 mins for any rides! Totally safe to leave bags on lounge chairs and we just kept phone and credit cards on waterproof pouch on us. Didn't bring any other valuables so felt fine leaving bags there. They didn't check the massive water bottle I put in my bag either as it was wrapped in a towel! You're not supposed to bring in water or food and the water fountains were not working. We did unfortunately have to buy some extra water and a packet of crisps for extortionate prices but cannot complain! Also when buying your photos at the end of the day haggle with the customer assistant - they don't seem to have a set price and I think are more interested in getting a sell than for how much it is!
This was part of the beautiful Atlantis residence. The opulence, the location, and the ease of access all added to a wonderful time. The water rides were very fun, the employees were very kind and always easy to recognize to offer assistance in directing you to specific activities. The beach was crystal clear, with plenty of beach lounge chairs and umbrellas for no additional cost. Finally, the aquarium with the multiple types of water species was incredible. As was the instruction points along the way giving the visitor a greater insight into the fish.
We really enjoyed this park! We like adrenaline and all toboggans were super exciting! We recommend to arrive as soon as the park opens (10 am) because there is a lot of adventures and experiences you'll be happy to have. Park is closing at 5 pm so arrive early to enjoy as much as you can.
Too much walking from car to shuttle to park and backwards. However the new rides are out of this world, but they should mention the shark / dolphine tube ride is closed - as it was an icon
The waterpark was brilliant, one of my favourite things to do. The beach there is incredible and the waterslides were all very exciting There wasn't much to the aquarium