Popular Wheelchair Accessible in Alvor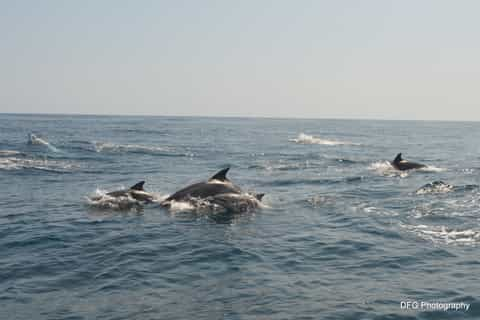 From Lagos: Dolphin and Whale Watching Tour
Small group

Duration: 1.5 hours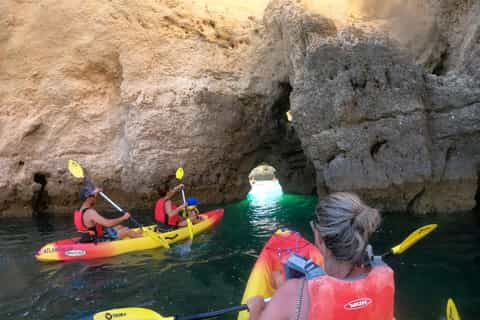 Water activity
Family friendly
Portimão: Algarve Coast Kayaking & Stand Up Paddleboarding
Free cancellation
Change of plans? No problem. Cancel up to 24 hours before your activity starts for a full refund.
What people are saying about Alvor
Amazing but expensive and not very accessible for buggies.
The dolphin show was so good, and very moving. The beach and pools looked great, however the water was so cold that we could not go in, even the baby pool was freezing! To top it off, you have to pay 15 euros to have a sun lounger and also pay for lockers which doesn't get refunded. It was such a shame as the dolphins show was great and the Halloween theme was also good. Also you cannot bring a buggy into the pool area as you are forced to walk through an automatic shower before entering which completely soaks you and is also freezing! Top tip for this, the wooden part activates the shower, so if you're quick you can wait for it to stop, stand on the white part (which is small, not big enough for buggy!) and run through afterwards.
Very fun and lovely place to visit and see
The place is lovely and wonderful all the animals are a wonderful site to see loved all the shows with them in, I recommend getting pictures with the dolphins and other animals over the dolphin emotions stuff as dolphin emotions is around €300 or more
We were lucky enough to come across a Minke whale too! Everything about the trip was brilliant. We went as a family and the look on the kids face when they saw the dolphins was worth it. A life memory for them.
Had a great time. We found a pod of dolphins that we followed for a while. The guides were very knowledgeable and answered all out questions. Boat seated about 10-15 people. Would highly recommend!
Amazing experience! A definite must try and my instructor was awesome, clear and simple instructions. My only advice would he to bring a pair of ear plugs for the jump