Top attractions in Addis Ababa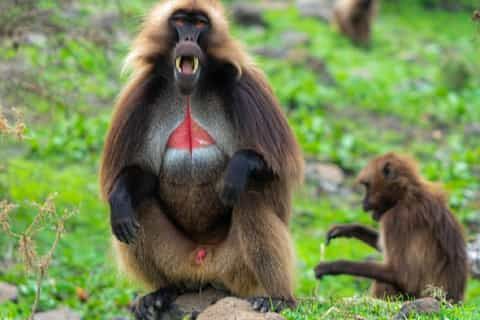 Addis Ababa: Debre Libanos, Blue Nile Gorge & Cave Church
Pickup available

Duration: 7 hours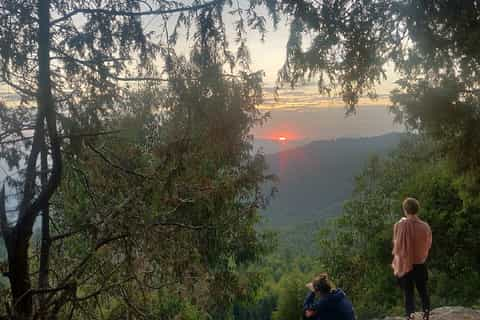 Addis Ababa: Shared City Highlights Tour with Lunch
Pickup available

Duration: 7 hours

Addis Ababa: Ethiopian Food and Drink Culture Tour
Pickup available

Duration: 6 hours
Free cancellation
Change of plans? No problem. Cancel up to 24 hours before your activity starts for a full refund.
What people are saying about Addis Ababa
This was the perfect way to spend my only free day in Addis Ababa - outside of the big smoke. I shared the tour with one other intrepid business traveler, and with our driver Tarmrat and tour-guide Alex we made a fine four. I was picked up from my hotel and the tour began with a short trip around some Addis landmarks, with Alex explaining the importance of Ethiopia and Ethiopian culture in the region and on the continent. Alex was also very knowledgeable as we pinged off random questions about this and that throughout the day. We experienced everything this tour promised - this spectacular baboon and his 20 or so family members, not to mention some live action as he chased away some wannabees, monasteries with surprising and frankly the most beautiful modern stain-glassed windows I have seen, spectacular scenery from the top of the Rift Valley, and some very lovely walks including to a cave chapel. Lunch was great; vegetarian if you wished, and finished with a perfect coffee ceremony
A fantastic, eye opening day to a lovely waterfall beside the Portuguese Bridge. The falls on shear cliffs over the Jamma River valley with green terraces far below is a scene you will remember for a long time. Zerefa the guide and Tamrat our expert driver made the day smooth and memorable. Knowledgeable and conscientious guides. We also visited an Omoro house and passed through villages and rolling countryside populated by goats, donkeys, and cattle. Along the road to the monastery and church (note these are not the ancient churches dug into the ground, which are farther north) we also encountered a troupe of baboons. The best part of the day was a detour we took to get back into Addis due to traffic along the normal route. Traversing steep neighborhoods of outer Addis gave a window into the street life of Addis. Beautiful and humbling trip
We enjoyed our day with Zerefa, our Guide. Besides the food, drink and market experiences, we had excellent conversations about our respective countries. It was informative and I think we managed to have an excellent cultural exchange. I would recommend this tour to anyone.
I was the only one who signed up that day so it felt like my own private tour. The guide, Yihun was very knowledgeable and expressed himself very well in english. The driver (forgot his name) was very skilled and patient